Biosourced Polymers for Organic Electronics
Leader :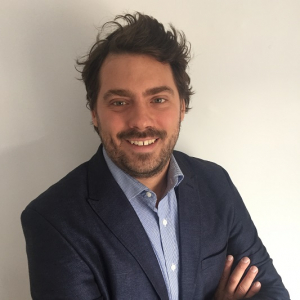 Associates :
Participants :
Louis-Philippe Boivin – PhD Student in chemistry – Laval University

William Dupont – PhD Student in chemistry – Laval University

Jérémie Abran, CEGEP Student (Sciences) – Cégep de Thetford (2020-2022)

Alice Claveau , CEGEP Student (Laboratory Techniques) – Cégep de Jonquière (2023)
We live in a world where electronics are so well integrated in our lives that it would be hard to imagine a single day without the support of modern technology (cell phones, LED screens, cameras, etc.). These electronic products have become essential tools in our daily routine. A drastic change in the way we exploit resources and manage electronic waste is required to minimize the negative impacts on our environment. In this sense, organic electronics (the branch of modern electronics that deals with organic materials such as small molecules and conjugated polymers with desirable electronic properties) represents a promising alternative to traditional inorganic electronics.
Thanks to sustained research efforts over the past 30 years, these carbon-based materials are now used in organic light-emitting diodes (e.g., Samsung cell phones), in organic transistors and in organic photovoltaics. These semiconductor materials bridge the gap between electronics and soft matter. Also, they can be easily chemically modified according to the needs of the target application. Finally, they possess unique advantages that allow them to combine flexibility and mechanical robustness, safety and ionic or electronic conductivity. In an effort to eliminate electronic waste, materials from renewable sources that can be recycled are being sought. To address these issues, this project proposes the design and synthesis of innovative polymeric materials made from renewable sources (example with vanillin).
Open access publications were made possible by the PADRRC program.