Process Scale-up and Piloting
Kemitek develops, plans and execute process scale-up and piloting projects according to our clients' goals
Kemitek offers a wide range of services in process scale-up:
Kemitek offers terms and conditions adapted to the industry
Daily or weekly use
High flexibility in service delivery
Technical support during operations
Possibility for the client's staff to engage in the piloting operations
Access to a private working office on site
Access to our team of experts
Analytical and testing labs available on site
Refundable tax credit up to 40% (Quebec based companies)
Examples of scaling-up projects
Active ingredient extraction from barks in various solvent systems
Sugar derived monomer production process scale-up
Biosourced thermoset resin production process scale-up
Nanoparticules dispersion in an elastomer matrix
Zinc slag treatment process scale-up
Scale-up of a biopolymer chemical modification targeting the pharmaceutical and cosmetic industry
Scale-up of an organic solvent extraction for active ingredients in berries
General business process:
Scale-up of a zinc slag treatment

Thanks to Kemitek's pilot plant rented by G.H. Chemicals during a dozen weeks, they could test and demonstrate the technical feasibility of a new zinc slag treatment. The on-site involvement of GH staff helped them determine how the process could be integrated in their operations. Sylvain Dubé, project manager at G.H. Chemicals, was greatly satisfied by the collaboration with Kemitek: "The welcoming, the availability of the staff and the quality of the equipment at OLEOTEK enabled us to realize the project in very good conditions". M. Dubé has already recommended Kemitek's services to another company looking for this type of installation unique in Canada.
Scale-up of a new renewable chemical from forest biomass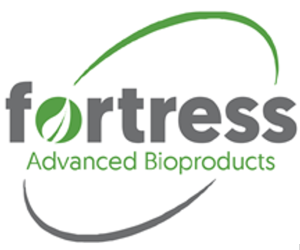 The Kemitek facility provided Fortress Advanced Bioproducts (FAB) with equipment and expertise to replicate mill processes enabling the company to develop additional value-add research that will aid in conversion of pulp mill infrastructure into a biorefinery.  "Kemitek staff are very knowledgeable and eager to assist in any way they can.  Their "can-do" attitude and close relationships with educational institutions and government bring tremendous support to assist with scaling of technology for real world application in industry."